Posted by Jaeger Shaw on 15th Mar 2021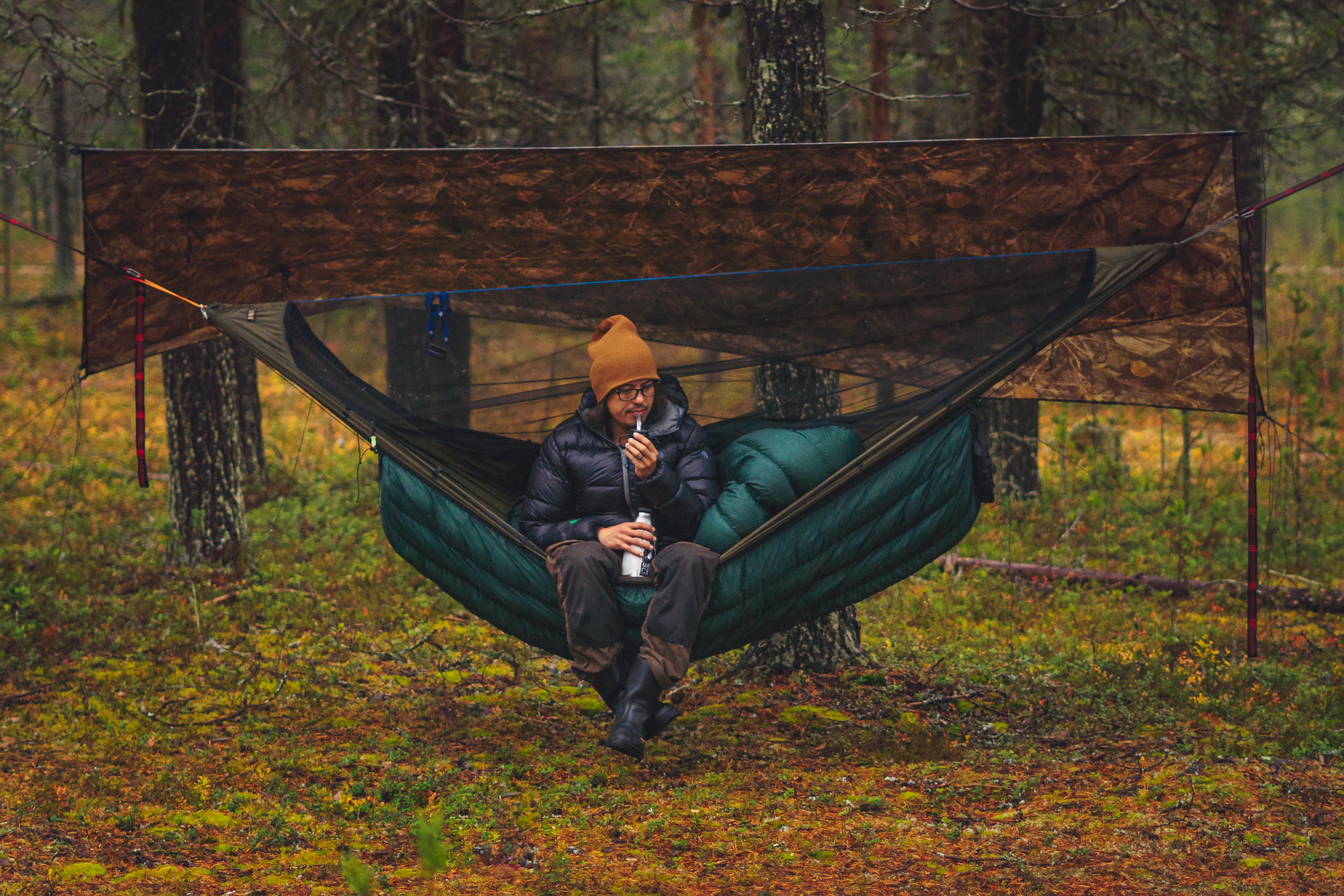 Spring hiking and backpacking season is hard to describe because it offers the widest possible array of weather and conditions. Depending on your region and local forecast, you might expect winter-like conditions one day, and summer-like conditions the next! Therefore, it's extra important to take an informed approach to your adventure. Here are 10 tips for better, safer, and comfier spring backpacking.
Adjust expectations Just like the weather, spring trail conditions can be rowdy and unpredictable. You might be postholing through snow. You might be climbing over downed trees. You may have to de-shoe to ford a couple extra creeks. And let's face it, most of us don't hit peak hiking fitness until summer. So when it comes to moving a bit slower through the hills, spring's got it going on. Consider planning a slightly less ambitious itinerary, a couple less miles per day.
Pay extra attention to the weather forecast Spring weather is extremely volatile, and as such, weather forecasting is extra valuable. It's definitely something to be mindful of. I recommend looking at the forecast every day for the five days leading up to your trip, memorize it, and be ready to adjust your gear or itinerary accordingly.
Poles and Microspikes There's a good chance you'll run into some snow. And of course it will wind up being on a steep slope. Always happens. So unless I know for a fact that all of the passes I intend to go over are melted out, I'm definitely bringing the spikes. I already hike with poles 100% of the time, but I appreciate them extra on spring trips, as they help maneuver through snow, or offer balance while fording.
Best time for deserts Just a friendly reminder that spring is a great time to go to the desert. Not too hot, not too cold, and the flowers are out. Enough said!
Shakedown trip Consider making the year's first outing a "shakedown" trip. At its core, this just means picking an easy itinerary at a local destination, but packing as if it was a "serious" trip. Hypothetically, this confirms that your shoes won't cause blisters, your pack doesn't dig into your back, and that you know how to set up your new tent, etc etc. Shake off the rust, and prevent yourself from making mistakes on your next big trip.
Dress for spring, not summer While spring weather can be quite pleasant, it can also get quite chilly or stormy. This means that for most trips most of the time, I will be sure to pack the following: a 20 degree quilt, a warmer-than-sweater-weight puffy, head to toe rain gear including mitts or gloves, fleece or down pants, and a warm hat.
Hammocks can set up over snowed-in campgrounds. There are many great reasons to hammock camp, for instance, the ability to hang above snowed-in campgrounds where tents might be unusable. Need a hammock? We've got you covered.
Watch out for Ticks In a lot of places, spring is tick season, so make sure to bring full coverage permethrin treated clothing, bug repellent such as picaridin, and be extra wary of tall grass, shrubs, and bushwhacking. Take the time at night to check your body for hitchhikers.
Scrounge for updated trail info Use local resources, ranger reports, social media, or whatever means you can to try to find the most up to date trail conditions. Usually, some intrepid adventurer has gone out even earlier in the season than you, and lived to tell the tale. This kind of info is super helpful, especially with regard to navigating snowy trails, swollen rivers, forest roads, or any other potential spring hazard.
Find those "spring spots'' Despite our ambitions, many mountain trails are simply not feasible or safe to hike in spring. Thus, I encourage everyone to find their nearest spring spots. Every region has them. I'm talking about the wild areas that are best hiked in spring. Those gems that are often too hot in summer but too cold in winter. Live near the desert? You're in luck! I live in Seattle, and this time of year, I love visiting the Olympic Coast or the high deserts of far eastern Oregon. Hells Canyon? Hell yeah!
There's no need to wait until summer to kick off backpacking, it's an all-season pursuit if you know where to go when, and what to bring for it. Happy hiking!