Posted by Jaeger Shaw on 10th Mar 2022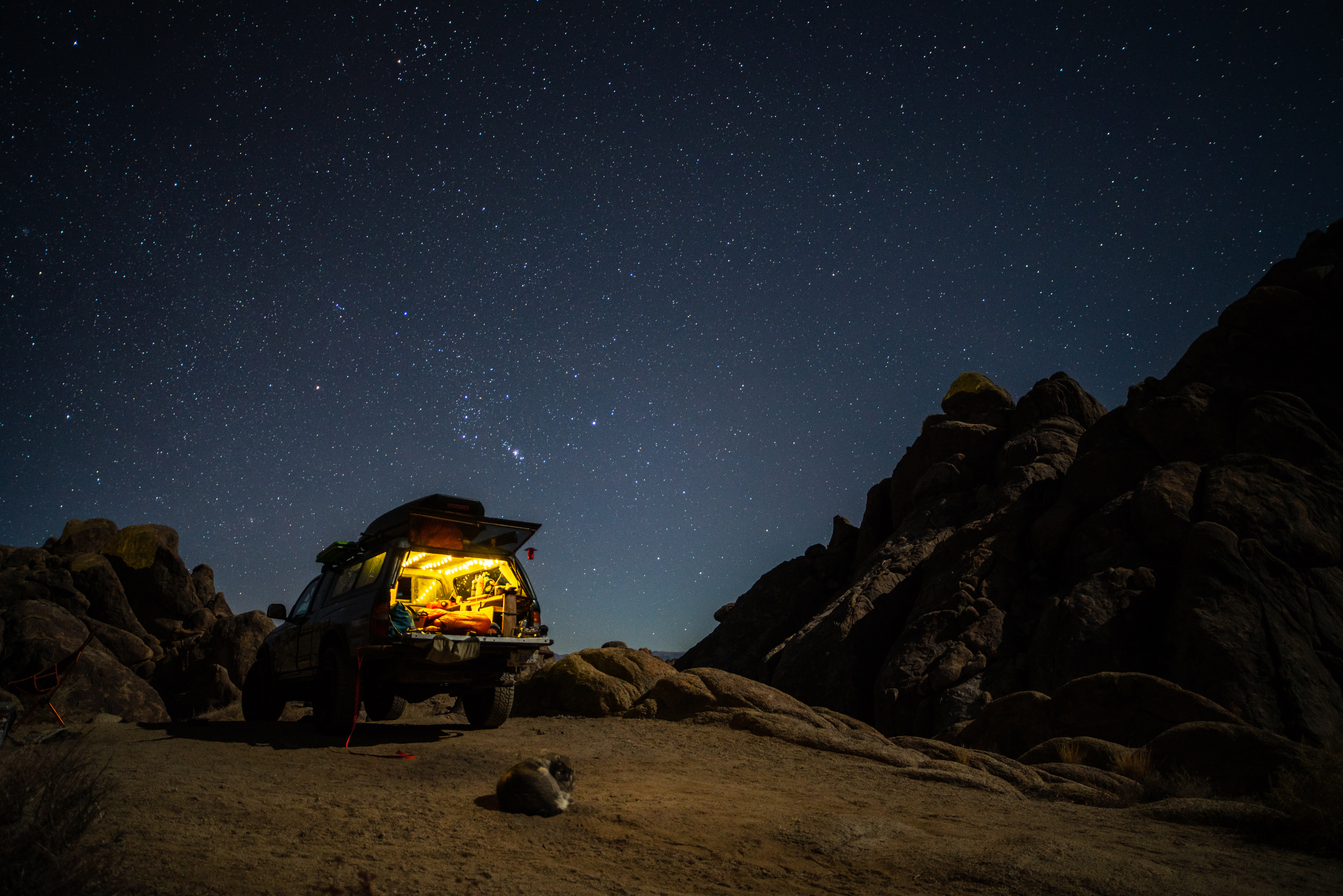 Last summer I had the immense displeasure of finishing a five-day backpack, only to discover that my car's battery had died. I was many miles out of cell service, and waited for three hours before someone finally arrived to give me a jump.
Everything seemed groovy, until a new problem reared its ugly head - I had suddenly sprung a fuel leak! Lacking the ability to retain gas, with a weak battery and no impending tow, there was only one option left - abandon the car and hitch hike into town. From there, I connected with a private tow service and had the car picked up from the trailhead and delivered to a nearby mechanic. Because deep down inside, I know everyone fears scenarios like these, here are 10 takeaways and tips to help prevent you from getting stranded in the future.
1. Always carry jumper cables and/or a portable jump battery. Of course it's a good policy to stow jumper cables in your car. But when visiting the wilderness, you can't count on having others around to jumpstart. That's why you should also consider picking up a portable jumper battery! They're relatively inexpensive, rechargeable, and can start your car by themselves. Very handy in a pinch
2. Bring extra food and water to the trail. While I was stranded, at least I had hydration and chips to make my time spent waiting for help more bearable. This was meant to be a post-hike treat, but it sure came in handy for keeping spirits high.
3. Double check your spare tire and learn how to mount it. Two summers ago, my friends and I got a flat tire as we pulled into the trailhead. While we had the tools and spare tire to solve the problem, forest roads are no place to discover that your jack went missing or that you didn't even have a spare to begin with.
4. Carry a sat-comm device. I sing wild praises for sat-comm devices, like Garmin inReach, for their application in hiking and backpacking. They massively increase safety by keeping emergency contacts or search and rescue at your fingertips by way of text, even when completely off the grid. Turns out they're also great in the event of vehicular failure. Last summer, I used an inReach to text my emergency contact to request roadside assistance on my behalf, which I could not have done with only my phone.
5. Know the limitations of your roadside assistance. I had AAA premium, but it turns out they don't operate on rough roads and wouldn't tow me from a trailhead. Instead, they recommended some local private towing options and offered to reimburse me. We never heard back from those businesses, so don't count on the recommendations provided by AAA. If you have any reason to question your car's reliability, consider looking up local private towing services in advance of your trip, and keep their info handy.
6. Assess the situation and make a plan. Are you still on the grid? If so, get in touch with a local tow service directly. If not, make your best guess as to how long it will take before the next people will arrive at the trailhead, and what exactly they could do to help you. Can they jump you? Great! Will they need to shuttle you? Have your gear packed up and prep the car for sudden temporary abandonment when help arrives. If you expect to wait for hours or are unsure if help will ever show up, then it's worth texting your emergency contacts via sat comm, if you have the equipment. Tell them exactly where you are and ask them to look up and send in a local private towing service to extract you. Walking out is a last resort, something I would only consider if no other visitors were expected for a very long time.
7. You might have to abandon your car and hitchhike into town. After the gas leak, we hitched into town. Our ride took us straight to the general store, where the proprietor knew everyone and quickly connected us with a friend who did towing. General stores can hold a wealth of information in small towns, don't underestimate them!
8. You may have to hire a private tow service. In my case, I bought a tow from a local with a souped-up truck. I handed over the key and paid him $250 in cash in the parking lot of the general store to drive into the mountains, hitch up my car, and tow it to the nearest auto shop. Be prepared to find an ATM or carry a wad of cash; rural towing services aren't famous for their digital transacting capabilities.
9. You may have to stay overnight, or even multiple nights, while waiting for the car to be fixed. Luckily for us, we had friends 30 minutes out of town who were able to come pick us up and let us stay over. There we slept, and next morning, got in touch with the mechanic shop where my car had theoretically been delivered… My Jeep was there! But it turned out they were backed up, and couldn't get to my rig for another two days! While that was particularly brutal, you can usually count on slow service in rural shops in mountain towns, as they won't have many specialized parts on hand and part deliveries are infrequent.
10. Think of this as all part of the greater adventure! What happened to me last summer was a total cluster. My car failed twice on the same forest road four hours away from home, deep in the mountains, and I spent many hours waiting over the course of multiple days. But while I moaned and groaned plenty, it certainly could have been worse. I was safe and never even in danger at any point. In situations like these, the more I'm able to think of the inconveniences as part of the greater trip, the more I relax and stay in the moment, and the more positive my outlook becomes. Try it out! Plus, it sure makes for a good story. Happy hiking and safe travels!