Posted by Jaeger Shaw on 27th Oct 2020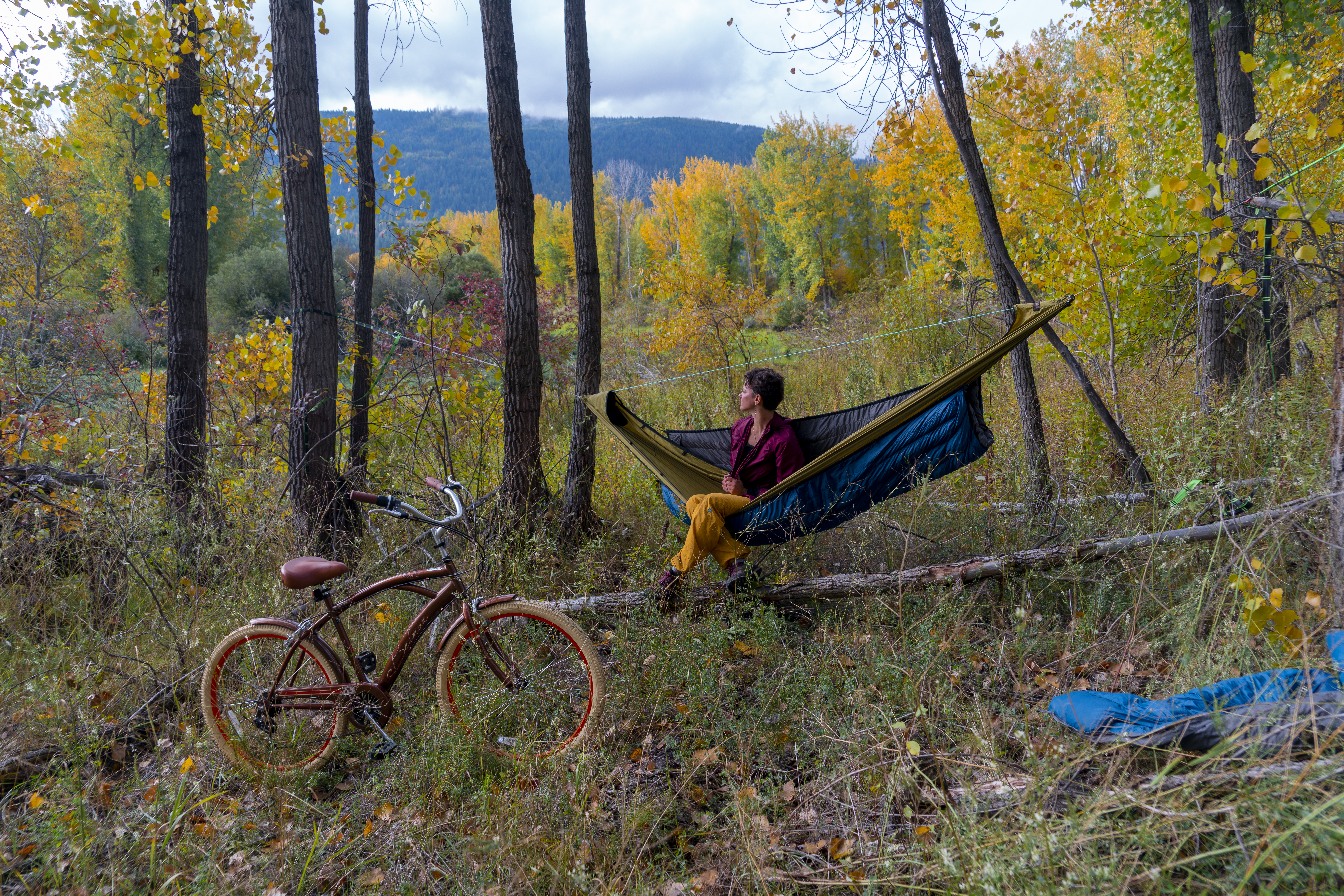 Fall is here, and that means stunning foliage colors and crisp air. What better time to go hiking and backpacking! For those looking to take full advantage of everything that autumn has to offer in the backcountry, we present these 12 tips for better, safer fall hiking:
Know the weather forecast - Fall weather, especially in the mountains, is extremely volatile, and at times, even dangerous. On one trip, I experienced a swing in conditions from calm with temps in the 50s, to 70 mph wind and sub-freezing one hour later. Point being, make sure you know what's coming down the pike so as to better inform your layering system. Pick backup destinations or activities in case the forecast is too threatening.
Know when sunset is - While you're checking the forecast, look up the sunset time as well. It's important to know when you will run out of daylight. If you intend to night hike - great. But doing so unintentionally is almost always unpleasant and best avoided.
Know your turnaround time - To avoid running into the aforementioned discomforts of unplanned night hiking, be sure to start your hike with a turnaround time in mind, and make sure everyone in your party knows and agrees to it. As a baseline, the average hiking pace is roughly two miles per hour. Plan accordingly, and be sure to add 30-60 minutes of buffer. Not that you were going to skimp on the essentials, but on the off chance you fall behind schedule, this is no time to forget a headlamp.
Plan a conservative itinerary, and know it well - Between colder weather and shorter days, there is simply less room for error. Getting lost or stranded in summer would certainly be miserable, but it is highly survivable. In fall, however, the possibility of combining cold wet weather with navigational errors can be highly dangerous. Fall trips, especially late fall trips, are not a good time to push your boundaries when it comes to mileage or route finding.
Be mindful of batteries - No matter the device, batteries won't last as long in the cold. Cameras, phones, SOS beacons, chargers, headlamp - all of them are impacted, and that's especially relevant for backpackers who require days of juice. When possible, be sure to store electronics and spare batteries either on your body for warmth, or insulated deep in your pack. This is especially important overnight. In temps at or below freezing, I typically move all batteries or small devices into my pockets or to the foot of my sleeping bag to prevent them draining while I sleep.
Bring extra layers - When it comes to layering, shoulder season should be treated more like winter than summer. Because of the wide range of possible conditions, I recommend the following apparel for all fall hikes (in addition to your base layers): rain jacket, puffy jacket, fleece, hat, and gloves. I also pack rain pants if there is any chance of precip, whereas in summer, I only bring them when I know it will rain hard.
Sunscreen is still an essential - Despite everything I've been stressing about the possibility of bad/cold/wet weather, you might still encounter sunny, summer-like conditions. And that means hours of potential UV exposure. Don't cut or forget to pack sunscreen just because it's fall. Lip balm too.
Wear neon, it might be hunting season - Fall means hunting season, so there's no better time to make sure everyone in the vicinity knows where you are, and that you're human. Enough said.
Hot beverages raise morale - Nothing caps off a chilly mid-hike lunch break like a thermos of hot chocolate or coffee. The extra weight and prep time is worth it. Cheers!
Know when and where the best foliage is - The internet is a great place to research where to find the best fall colors at any given time for any given location. Local organizations often put together excellent fall hiking guides. Looking up hashtags on social media can get you up to date info on exactly how orange, red, yellow, or green the trees in your target area are. Fall colors are short lived, so make sure you don't visit too early or too late.
Hammock Camping? Pack that underquilt - In summer conditions, you can kind of get away with hammock camping sans underquilt. In fall? No way. Make sure your underquilt rating matches the expected conditions, or consider upgrading! Shop premium underquilts. Shop economy underquilts.
Covid face masks do double duty in cold weather - If you're hiking on crowded or narrow trails, it's still important to wear a mask. But in addition to the safety of others, face masks also provide the additional comfort and protection against cold and wind. I learned this first hand last weekend while ascending a windy ridge.
Now get out there and enjoy those fall colors! It truly is an amazing time to hit the trail. Be safe, take lots of pics, and happy hiking!