Posted by Jaeger Shaw on 23rd Feb 2022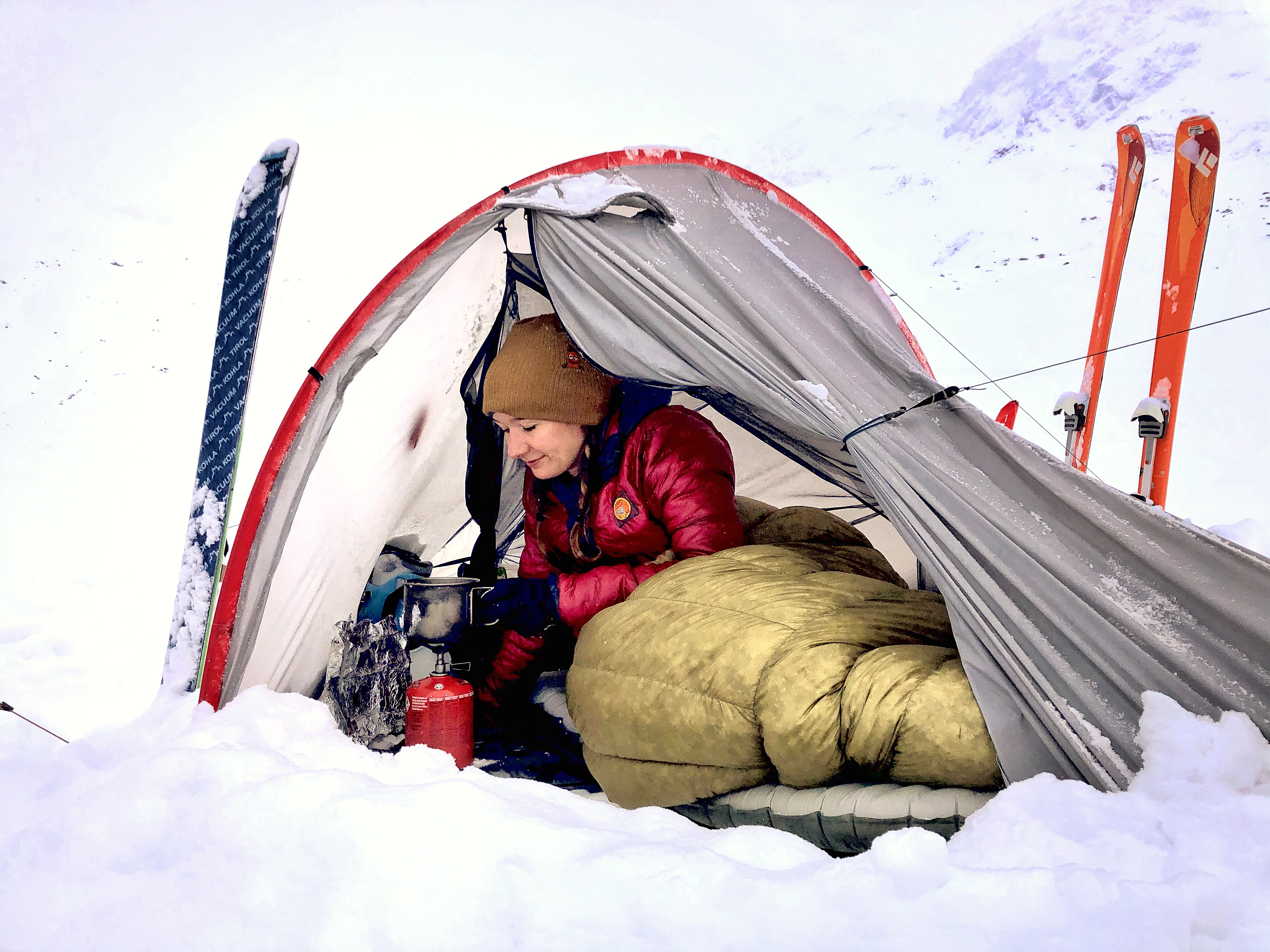 Building out a quiver of situational hiking gear is critical to comfortably and safely managing the variety of conditions encountered by the year-round backcountry traveler. Over the course of four seasons, one might face snow, ice, deep fords, bears, smoke, mosquito swarms, ticks, bushwacking, extreme hot, extreme cold, strong winds, or cryptosporidium, to name a few of the most common hazards. But because you won't face most of those things most of the time, the specialized equipment they each require doesn't come along on every single trip. Hence, "situational gear."
Speaking of situations, what inspired this article was a snowy December trip to the Olympic Coast where I found myself climbing down an icy hill via rope ladder, desperately wishing I had packed microspikes. Traction isn't something I've ever considered bringing to the beach before, but something I should have foreseen wanting, given the frigid forecast. So before we dive into the list of conditions and corresponding gear, I will end this intro with the following reminder: as you pack for your trip, make sure to "consider the quiver." Actively think about which less-common conditions you might encounter, and if there is any situational gear available that would increase safety or comfort.
Snow and Ice on the Trail - Microspikes and other underfoot traction devices are critical for ascending or descending snowy mountains safely, and they're especially useful in spring. It's also nice to own an ice ax for extra steep passes and summits, or snowshoes for when trail reports indicate the potential for bad post-holing.
Dense Bear Population - The first thing you'll need is a good system to protect your food. I always prefer Ursack bear bags combined with waterproof/odor-proof Opsak liner bags. But sometimes land management specifically requires hard sided canisters, which is why it's also nice to own a bear can. In zones famous for dense and very active bear populations, especially in grizzly country, I also recommend carrying bear spray.
Prolific Mosquitos and Ticks - Swarms of mosquitoes or tick bites can ruin a trip, which is why all hikers should own their own set of bug armor. And by that I mean the following items: a mesh headnet, a woven nylon or polyester long sleeved permethrin-treated collared shirt and pants. And don't forget the bug spray!
Big Fords - If you don't already hike with trekking poles, trips that call for flush river crossings are the best time to get some. A lightweight pair of sandals or Crocs can also be extremely helpful to improve footing and increase fording safety by reducing the chance of suffering a mid-ford puncture wound.
Strong Winds - If you're thinking about heading out into gale force winds, consider changing your plans altogether. But if you're sure you can do it safely, you'd better have a four-season-compatible shelter. I also recommend wrap-around coverage sun glasses or goggles to protect your eyes from drying.
All Day Rain - Normally, I pack 2.5 layer minimalist ultralight rain gear that's comfier to carry than it is to wear. But if I'm expecting all-day rain, I prefer a heavier duty and more breathable jacket and pants. Look specifically for three layer garments, which have a thin fabric lining on the inside, preventing the unpleasant plasticy feeling of skin-to-Gore-tex contact. And don't forget to keep those DWR coatings up to date with a fresh dose of NikWax Tech Wash.
Wildfire Season - If there are active, uncontained fires near your trail, you should change plans altogether. But if your main concern is the potential for smoke, I recommend packing an N95, specifically the kind with a vent for easier exhaling while you hike. If the wind shifts unfavorably and you aren't carrying a respirator, your lungs will pay the price.
Very Cold Temperatures - Hiking and backpacking in very cold conditions, by which I mean temps in the 20s and lower, requires a few critical gear swaps from the typical three season insulation kit. Your quilt or sleeping bag should be rated at least 10 degrees lower than the lowest temperature you expect at night. Switch out your down sweater for a longer and puffier down parka. Replace leggings with puffy pants. Pack insulated mittens in addition to your regular fleece gloves. And top the whole thing off with a pair of booties.
Rough Terrain - Will your hike involve bushwhacking? Make sure you have a set of durable full body coverage apparel with minimal stretch (to prevent snagging and tearing). Ascending rope ladders or chains? Make sure you have a leather or reinforced palm glove to protect your hands.
Cryptosporidium - Squeeze-based water filtration is the fastest and most efficient way to treat water. It's my go-to hydration strategy and safely filters out cryptosporidium. But if you prefer chemical treatment, you should still have access to a filter because there are places where chlorine dioxide isn't sufficient. I have also hiked in zones with such nasty water that they recommended combining filtration with chemical treatment before drinking. Ick!
It's never the wrong time to start building out that quiver and you needn't worry about acquiring everything all at once. It's a collection that will grow over time. If you take on one new weather condition or terrain hazard every year, your quiver will slowly but surely become flush and you'll be ready for just about anything nature can throw your way. Happy hiking!